A couple months ago, I eagerly clicked on the TOC reveal for a new anthology edited by Stephen King. It was a killer concept, all stories about the fear of flying, and at first glance, one hell of a lineup, but as I read name after name, I realized something was missing. Something major. Like 51% of the population major. There were no women in Stephen King's anthology.
So I said something on Twitter. I ranted to a few friends. And then I decided to put my money where my mouth is.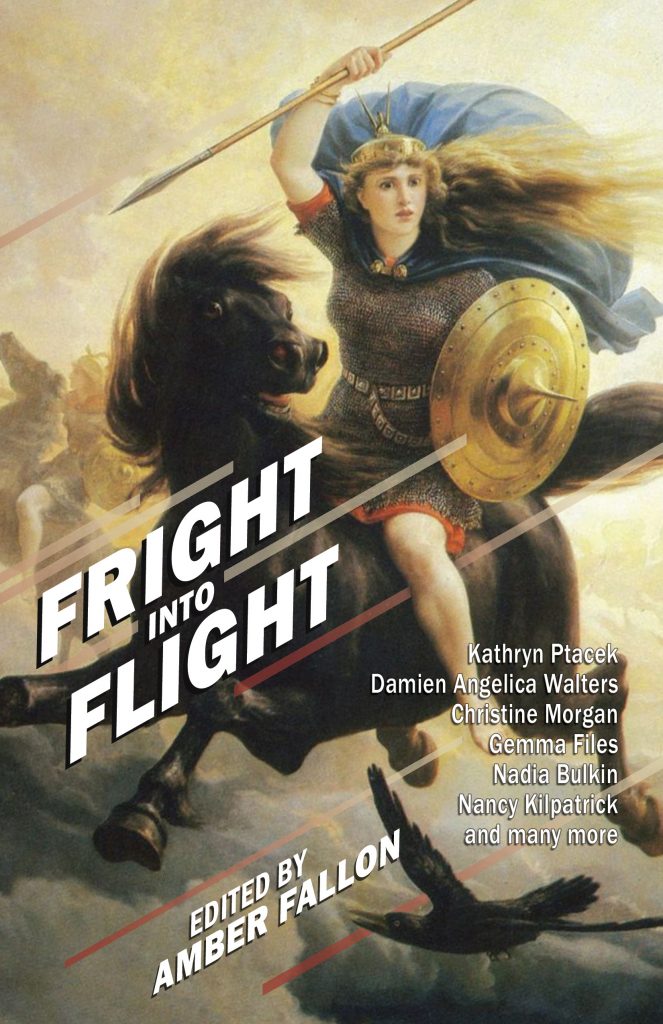 This fall, Word Horde will be publishing Fright Into Flight, the debut anthology from Amber Fallon. This is an anthology of horror stories by women themed around the idea of flight, and I think you're going to enjoy the hell out of it. Amber is an extremely talented author, and I know she's going to be a powerhouse editor. She's picked a great lineup of stories so far, but we're looking for a few more stories to fill in the gaps. As Amber says, "I want stories with wings and teeth, I want fear, I want heartbreak, I want depravity and darkness. I want to read things that will make me afraid to look up into the sky. The interpretation of the theme 'flight' is really up to you. You can go more traditional and give me stories of airports, airplanes, and demons on the wing or you could stretch it and offer tales of winged harpies, space crafts, flying beasts, angels, demons, or anything in between. The ideal story would be between 2,000 and 5,000 words in length." If you're a woman who has the right stuff, reprint or original, please drop Amber a line at amber[at]amberfallon[dot]net. This open call closes Monday, May 14, 2018, so move with the speed of Nike if you want your story to be considered.
Click here for more details.