Because we're living in the Video Age, here's the official book trailer for Chick Bassist, twenty-one seconds of punk rock magick featuring music by my old band ADRenochrome (RIP, Dr. Dan). Best played LOUD!
I hope you enjoy watching it as much as I enjoyed putting it together.
And check out this brand spanking new review of Chick Bassist, which appeared in today's edition of The Portland Mercury:
CHICK BASSIST follows the stories of three musicians and the disparate paths they take after their band breaks up. A short novel, it packs a lot into its slim frame. The novel is uncomfortably well observed. While it trades in a few clichés about the rock 'n' roll life, it doesn't pull any punches, either. Author Ross E. Lockhart gets narcissistic loser musicians. Like, he really understands them. The three protagonists embody different archetypes perfectly. There's Christian: pathetic, passive, heading for a nervous breakdown. Then Robbie: stupid and reckless, an absolute disaster, but still remorseful. Finally there's Erin: "the queen of rock," a detached, egotistical songwriter, out for herself. They blame each other for problems they all share.
Lockhart's characters are frustrating, but they find moments of goodness. Their complicated psychologies come to life with very simple observations and details. One of the most problematic aspects of writing about musicians is creating fake lyrics and songs, but Lockhart invents vivid and interesting ones. Most impressive is how much thoughtful material shows up without being forced on the reader. The simplicity of the story is deceptive, leaving the reader with a lot to chew on.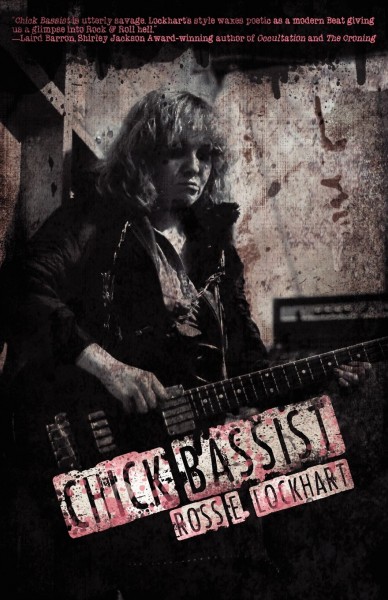 Chow down on the rest of the reviews here, and if you like what you read, let The Portland Mercury know that you want to see more reviews like this.