My latest anthology, Giallo Fantastique, is out now. As we say on the back of the book, Giallo Fantastique is "An anthology of original strange stories at the intersection of crime, terror, and supernatural fiction. Inspired by and drawing from the highly stylized cinematic thrillers of Argento, Bava, and Fulci; American noir and crime fiction; and the grim fantasies of Edgar Allan Poe, Guy de Maupassant, and Jean Ray, Giallo Fantastique seeks to unnerve readers through virtuoso storytelling and startlingly colorful imagery."
With stories by authors Adam Cesare, Orrin Grey, Nikki Guerlain, Brian Keene, John Langan, E. Catherine Tobler, and more, Giallo Fantastique will take you on a wild, cinematic ride.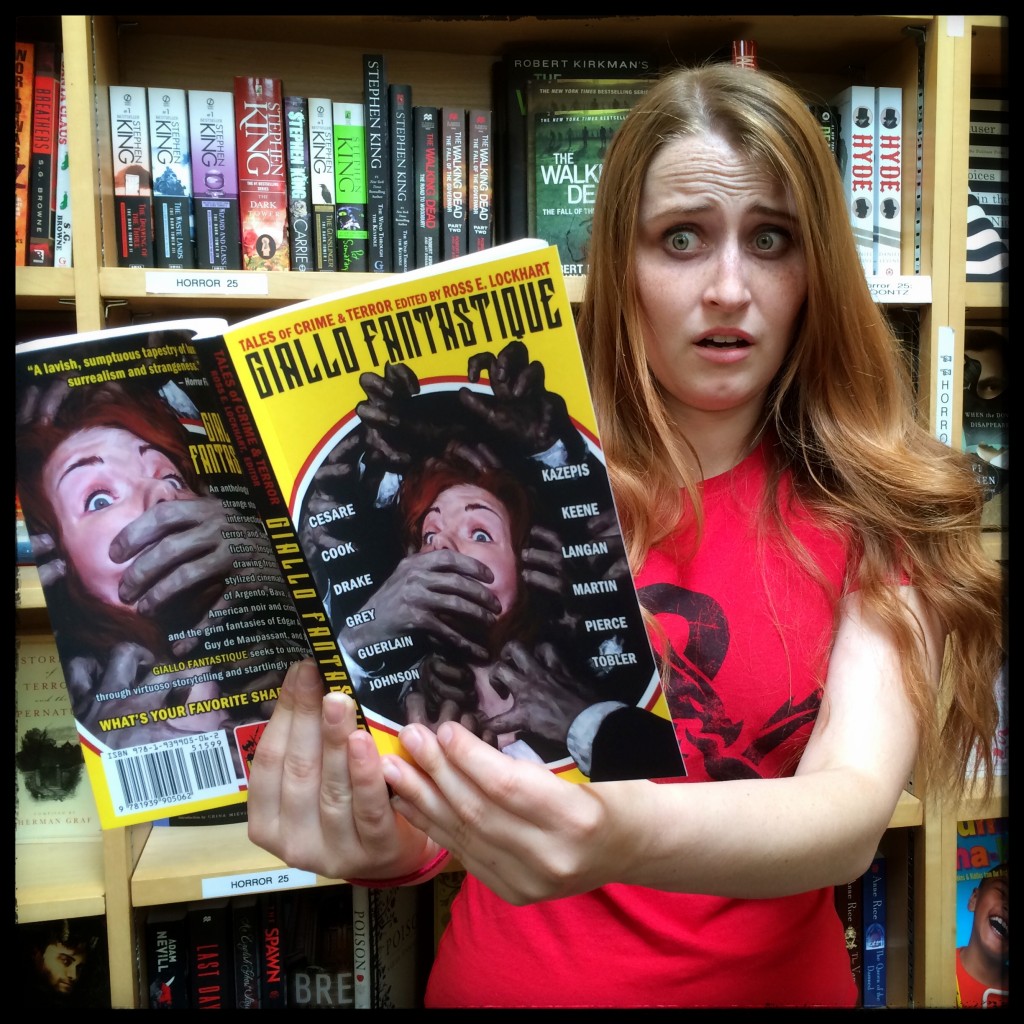 Here's what the critics are saying:
"Lockhart translates giallo fantastique as weird crime, and each story, while very different in style and tone, melds crime and supernatural horror with panache and verve. […] The stories' conclusions are never definitive, leaving the reader with a delicious sense of lingering unease." —Publishers Weekly
"A lavish, sumptuous tapestry of luxurious surrealism and strangeness." –Christine Morgan, The Horror Fiction Review
"…ultimately satisfying, with a few tales that skirt tantalizingly close to brilliance." –Mer Whinery, Muzzleland Press
If you're in the North Bay Area, I'll be officially launching Giallo Fantastique at Copperfield's Books in Petaluma this Wednesday, May 20, at 7 pm. I'll be talking about Word Horde, the origins of the anthology, and reading a story or two. Come on by and say hello if you can. And if you RSVP, you can save 20% on the book the night of the event.
Ask for Giallo Fantastique by name wherever better books are sold.
And a big shout-out and a round of applause to our two Final Girls, Katie Wigglesworth and Ashleigh Rose Walker.