I'm over the moon and pleased as Punch to reveal that I've got a story, "A Garden of Cucumbers," appearing in Mighty in Sorrow: A tribute to David Tibet and Current 93, the latest anthology from Dynatox Ministries. And I'm sharing space with one hell of a lineup of awesome authors (see below).
Big thanks to editor/publisher/propagandist Jordan Krall, for accepting my twisted tale of mysticism and martyrdom, and to Ari Eberlin, who worked with me at Wherehouse Records #93 in about '93 and turned me on to Current 93, much to the chagrin of the blue-hairs. Ponder that Gnostic number sequence and take a look at this lovely cover.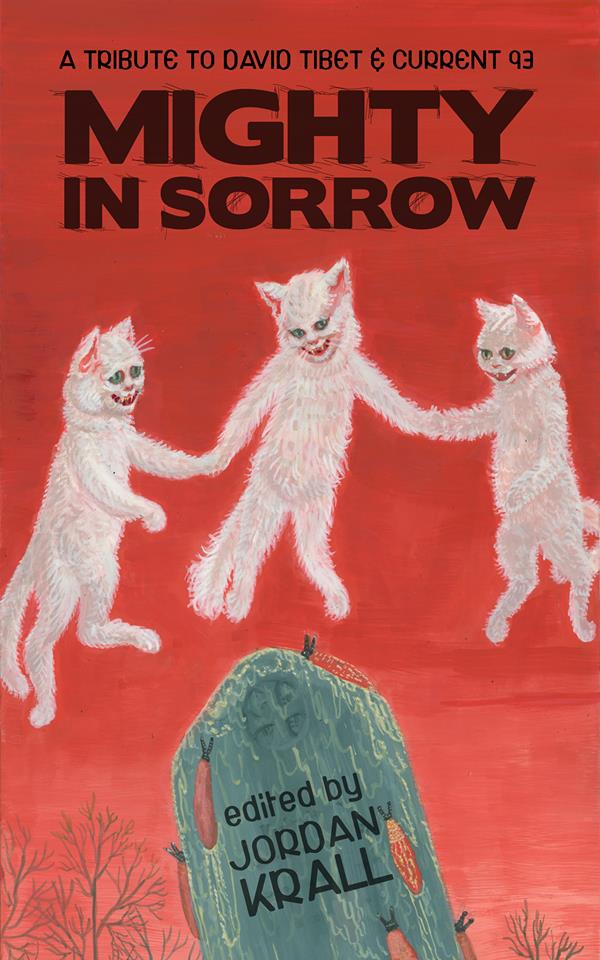 Right now, you can order the book for Amazon Kindle, with a trade paperback coming soon.
Here's the full TOC:
Table of Contents
Andrew Liles – Foreword
Nikki Guerlain – SMOKE WINDING THROUGH PETRICHOR
Michael Griffin – MAY DAWN REDEEM WHAT NIGHT DESTROYS
Ross E. Lockhart – A GARDEN OF CUCUMBERS
Daniel Mills – WHISTLER'S GORE
Nicole Cushing – THE SUFFERING CLOWN
Josh Myers – AIRWAVES BURST TO BLISSFUL
Edward Morris – LULLABY
Ian Delacroix – THE MAN OF THE CROSSES
Jon R. Meyers – ALL IN A ROW
Kent Gowran – THROUGH OUR MASTER'S BLOOD WE SING
Michael Allen Rose – THE PUPPET OF GRUDGES
Neal Alan Spurlock – ANYWAY PEOPLE DIE
D.P. Watt – MALICE AND MAJESTY
Bob Freeman – MOURN NOT THE SLEEPLESS CHILDREN
Andrew Wayne Adams – ADAM CATMAN
Jayaprakash Satyamurthy – 'there comes a midnighthour…'
James Champagne – THE WITHERING ECHO
Robert M. Price – THE INMOST DARKNESS
Joseph Pulver Sr. – when the twilighttwilight of nihil.nihil chimes…
Dustin Reade – CHRIST BEGAT THE PERVERSIONS
Michael Göttert – SHADOWS AND ABYSS
Dinah Prim – THE INVOCATION OF NODDY
Chris Kelso – NIGHTMARE FOR THE IRON YOUTH
Thomas Ligotti – IN A FOREIGN TOWN, IN A FOREIGN LAND
Hyacinthe L. Raven – OR ALONE