"Poetry and terror and gritty realism can all coexist happily, and the third sound they generate in their harmonization just *jams* when done deftly. You can't spell Ross Lockhart without 'rock'. CHICK BASSIST was, for me, the most fun read of its type since Harlan Ellison's SPIDER KISS." –Edward Morris, [2011 Pushcart Prize nominee, 2009 Rhysling Award nominee, 2005 British Science Fiction Association Award nominee], author of BLACKGUARD 1: FATHERS & SONS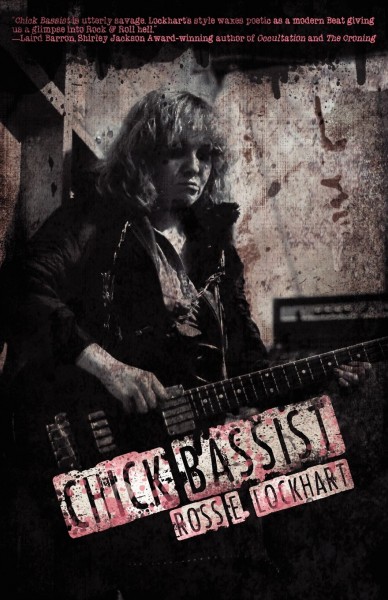 Um… wow! A comparison to Ellison's Spider Kiss? I'm gobsmacked.
CHICK BASSIST: Buy it, win it, steal it. Get it. Read it.