Here's the latest news from The Book of Cthulhu…
You enjoyed listening to Christopher Reynaga's reading of his story "I Only Am Escaped Alone to Tell Thee" (from The Book of Cthulhu II) when we posted it last week. Now prepare to hear it again… for the first time. Read by The Drabblecast's Graeme Dunlop, this new recording will have you hiding under the couch–and avoiding seafood–for the foreseeable future. Just click here or on the picture below to listen.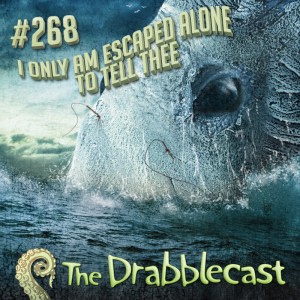 And now that you've heard both adaptations, what do you think? Which reading was stronger? The author's, or the actor's? Let us know in the comments!